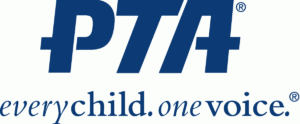 The PTA has decided to simplify our annual fundraiser this year.  We are using a safe and secure online platform, 99 Pledges, to ask for donations.  The attached video will explain more.  You will also receive a flyer next Monday detailing all the information you need to know. We hope that each family will donate! $25 per student is our goal, and we ask those who can give generously to do so.  No donation is too small, and we appreciate each and every dollar, as it all goes towards funding a variety of programs and activities that all our children enjoy each year.  Check out the video to learn about all the fun prizes and incentives!  Use the following link to get started:
The Eastlake PTA organizes, staffs, and funds programs and activities within our Eastlake Elementary Community, including Fall Festival, radKIDS, Field Trips, Literacy Week, the Spelling Bee, and Field Day.
Eastlake PTA Memberhub- A place to purchase your spirit wear, PTA membership for the school year, check the calendar of events or support our fundraisers. Please click this link and register:  https://eastlakepta.new.memberhub.store/store
We are grateful to the PTA for purchasing this book cart for our school from the book fair proceeds.  Thank you PTA!!