Loading/Unloading Access Zones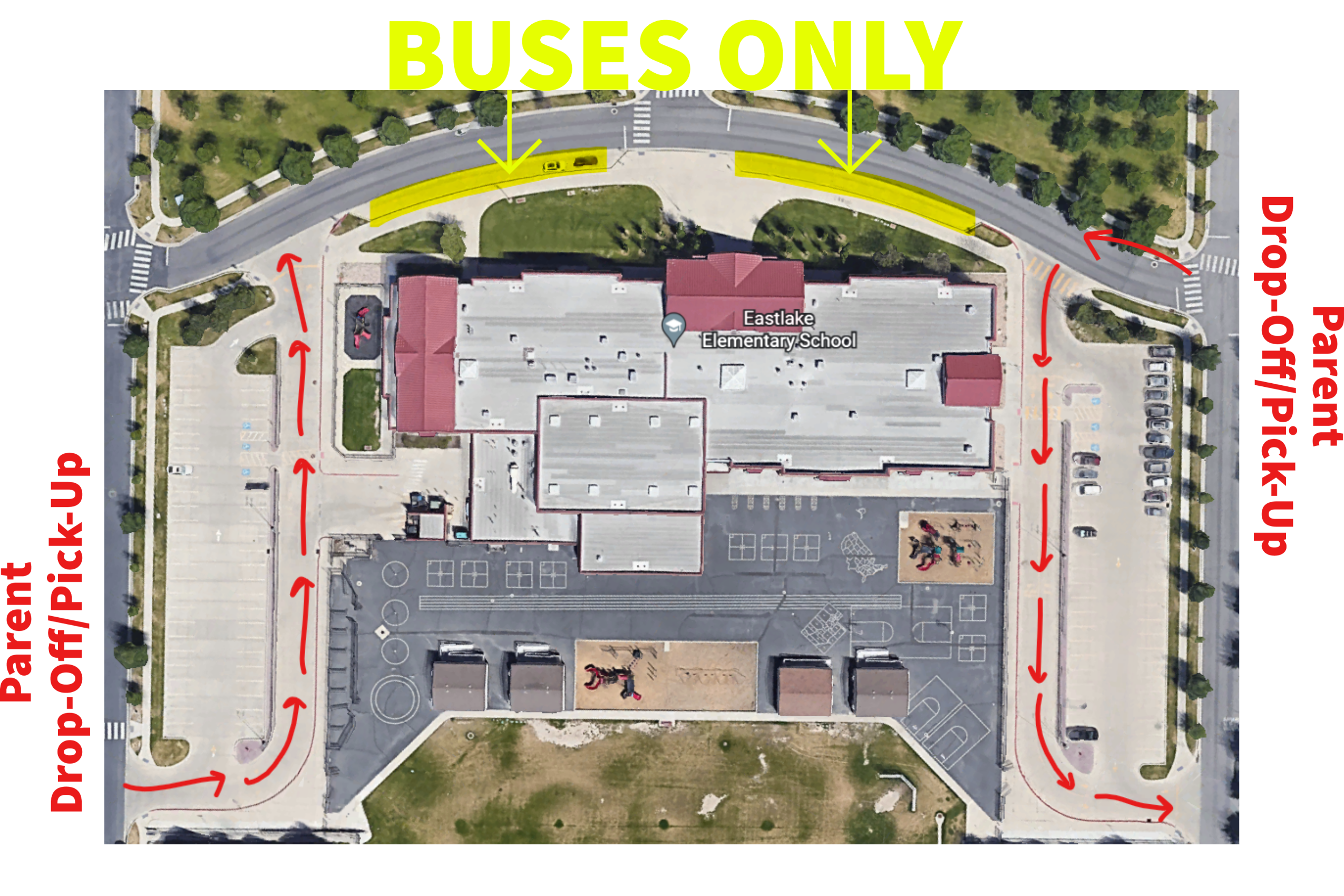 Eastlake Elementary Drop Off Procedures
Parents who drive their children to school will enter the west parking lot on Topview Road, or the east parking lot from *Isla Daybreak Road. They will pull all the way through the drop off lane. Please use the drop off lane for loading/unloading purposes only.
Please do no park in the loading zones.
(* Please access Isla Daybreak Road from Indigo Sky Way to reduce dangerous traffic directly in front of the school.)
Bus drop off and loading zone will be on the north along Isla Daybreak Road.
Please have your children exit and enter your vehicle on the passenger side so they are not in the way of moving traffic. If you need to park and wait, please use either parking lot and walk with your student using the crosswalks. For the safety of all students, please do not use the parking lot for drop off or pick up.
The north-west temporary parking area along Isla Daybreak Road is intended for short term parking only. Please do not park for more than a few minutes in this area.
Please help reduce traffic on ISLA DAYBREAK ROAD directly in front of the building by using Topview Road and Indigo Skyway for school related traffic.
The School Community Council has recommended these changes to increase student safety.
The changes allow more loading/unloading curb space, and reduce traffic risks on Isla Daybreak Road.
Remember: Never park in the bus zones or along any red curb.